Don't harden up… HEARTEN UP.
Telling someone to 'harden up' and just 'get on with it' is effectively telling them to ignore and suppress how they feel. Not only is this unhealthy, but the exact opposite of good mental health.
When we talk with someone about our challenges and issues, we dramatically increase our wellbeing. Especially in the case of depression and anxiety.
Humans are creatures that thrive with connection and camaraderie. We always have been. But somewhere along the way, we devalued sharing our stories and learning through conversation. And it has been to our collective detriment as people and communities.
Suicide is at emergency levels, with 10x more deaths than the national road toll… Opening up and heartening up is the start of your recovery journey and critical to not becoming a heart-breaking statistic.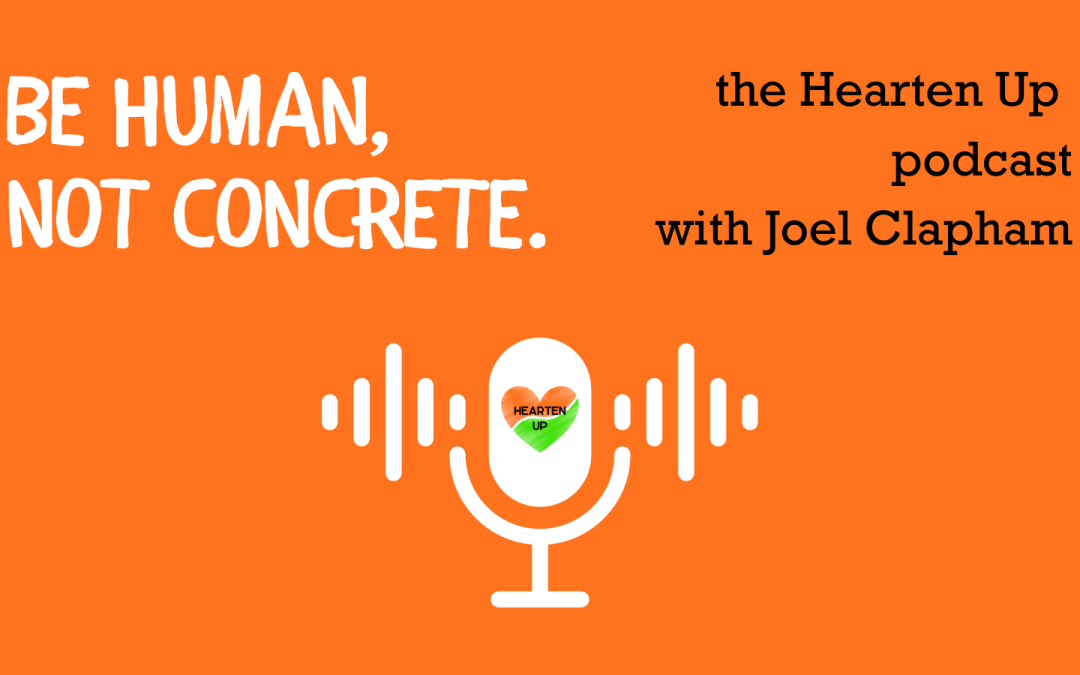 Be Human, Not Concrete: the Hearten Up podcast, is now LIVE! It features stories and thoughts from me, around dropping the facades we all build up, normalising being human, recommendations on all sorts of resources (genuine ones, not sponsored) and future episodes will have some people I've met over the
Founder & Executive Director
NOW:
Joel Clapham is a mental health training specialist and consultant, a Principal Master Instructor in Mental Health First Aid, who is also undertaking postgraduate study in psychology to become a clinical psychologist.
A former award-winning corporate executive in financial services and marketing, Joel burned out and broke down from major mental health problems in 2016, before doing the work to firstly survive, then heal, and now thrive once more.
Joel is a vocal advocate of recognising we are all human beings first, and employees/managers second.
He is also an award-winning writer and performer with national tours of two solo shows under his belt, both of which looked at mental health, identity and masculinity.
THEN: 
In late 2013, Joel seemingly had it all: aged 31, married with three healthy children, a home in outer suburban Melbourne, and an award-winning senior executive in the not-for-profit financial services industry who was on track to become a CEO before he was 40.
But in 2016, aged 34, Joel broke down and nearly lost himself completely.
Through Hearten Up, Joel brings together his personal story, experiences, humour, compassion, and training, to help bring more heart to an often-hard world.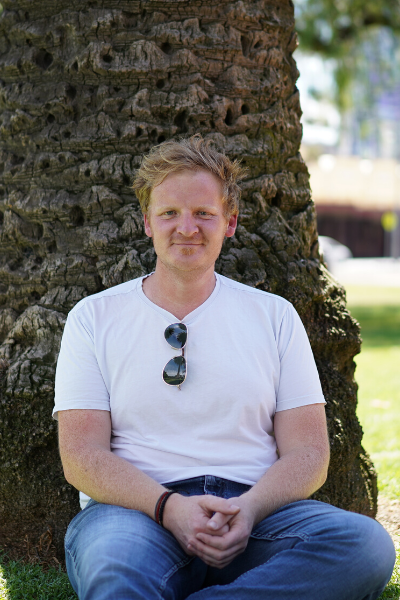 VFMC have been very proud to partner with Hearten Up to train and certify more than 20 mental health first aiders across our organisation.
Personally, I valued the opportunity to participate and get a new understanding for contemporary triage of mental health injuries.
The training manages a serious topic thoughtfully and the learning environment is supportive and inclusive.
I feel very pleased that so many of our team are accredited to enable them to support colleagues and friends should there be times of crisis in or outside of work.
It is a powerful capability uplift that will enable all of us to better support ourselves and others post pandemic.
I thoroughly recommend investing your time to build your own skills to manage life and sponsor others in your organisation to complete this incredibly valuable accreditation.
Joel Clapham is a wonderful advocate for mental health. He is open about his own struggles and isn't afraid to discuss difficult topics.
Generous with his knowledge and time, his insights and practical advice have been invaluable for our audiences.
He's articulate and a terrific performer, both on camera and as a speaker. He's also approachable and professional. It's been an absolute pleasure to work with him!